Kitchens
We know that the kitchen is the heart and soul of every home. Our kitchen renovation and interior design teams work closely to best meet your project needs, whether it's new construction, a kitchen remodel, or a kitchen addition.
We partner with our clients to achieve your kitchen goals and to develop a long-lasting relationship built on trust and quality. Our experience in offering a wide variety of services and solutions streamlines the construction process and lets us tailor our approach specifically to your project.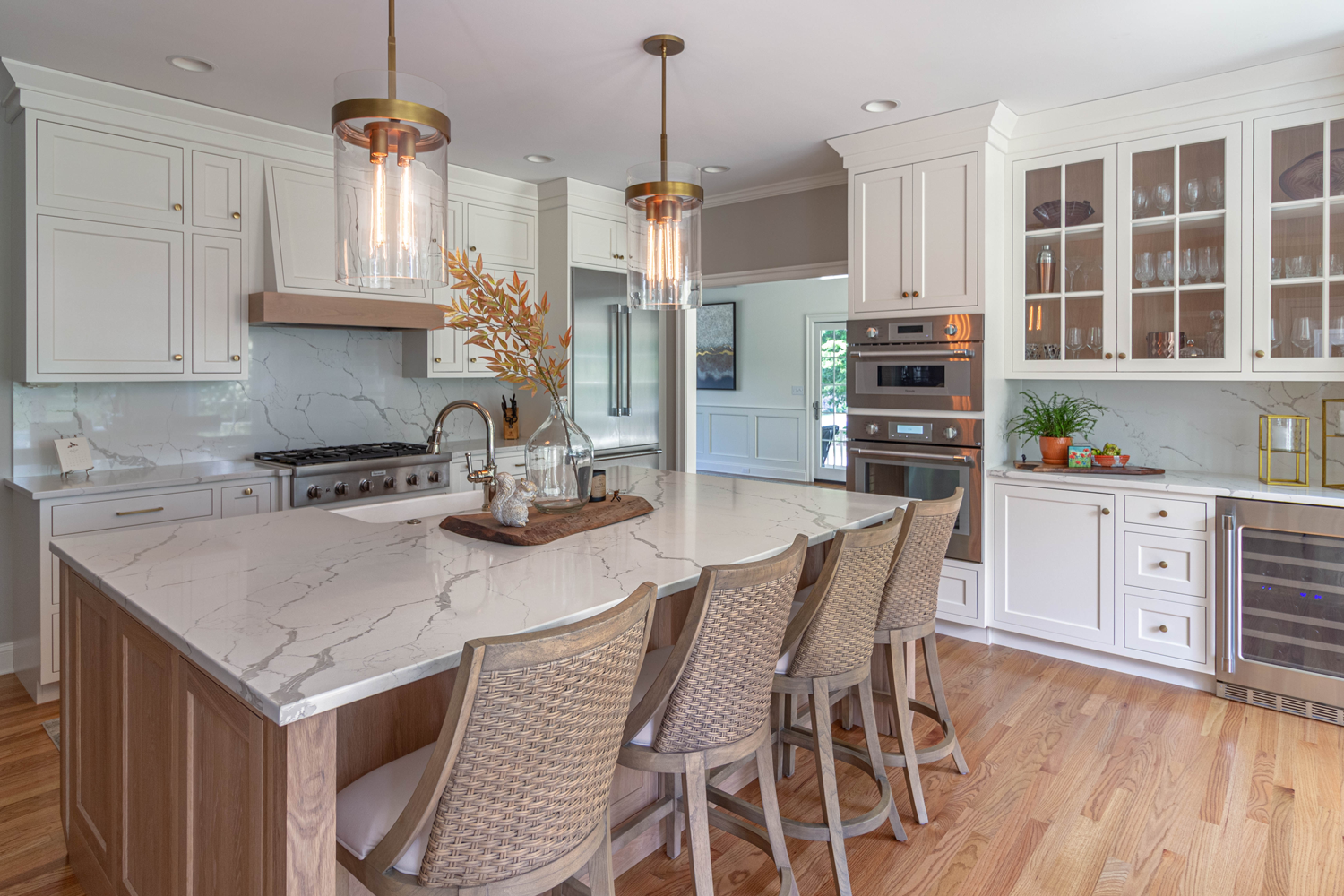 Kitchen Services We Provide
Kitchen Additions
Kitchen Remodeling
Custom Cabinetry
Custom Storage
Outdoor Kitchens
Flooring
Painting
Window Installation
Universal Design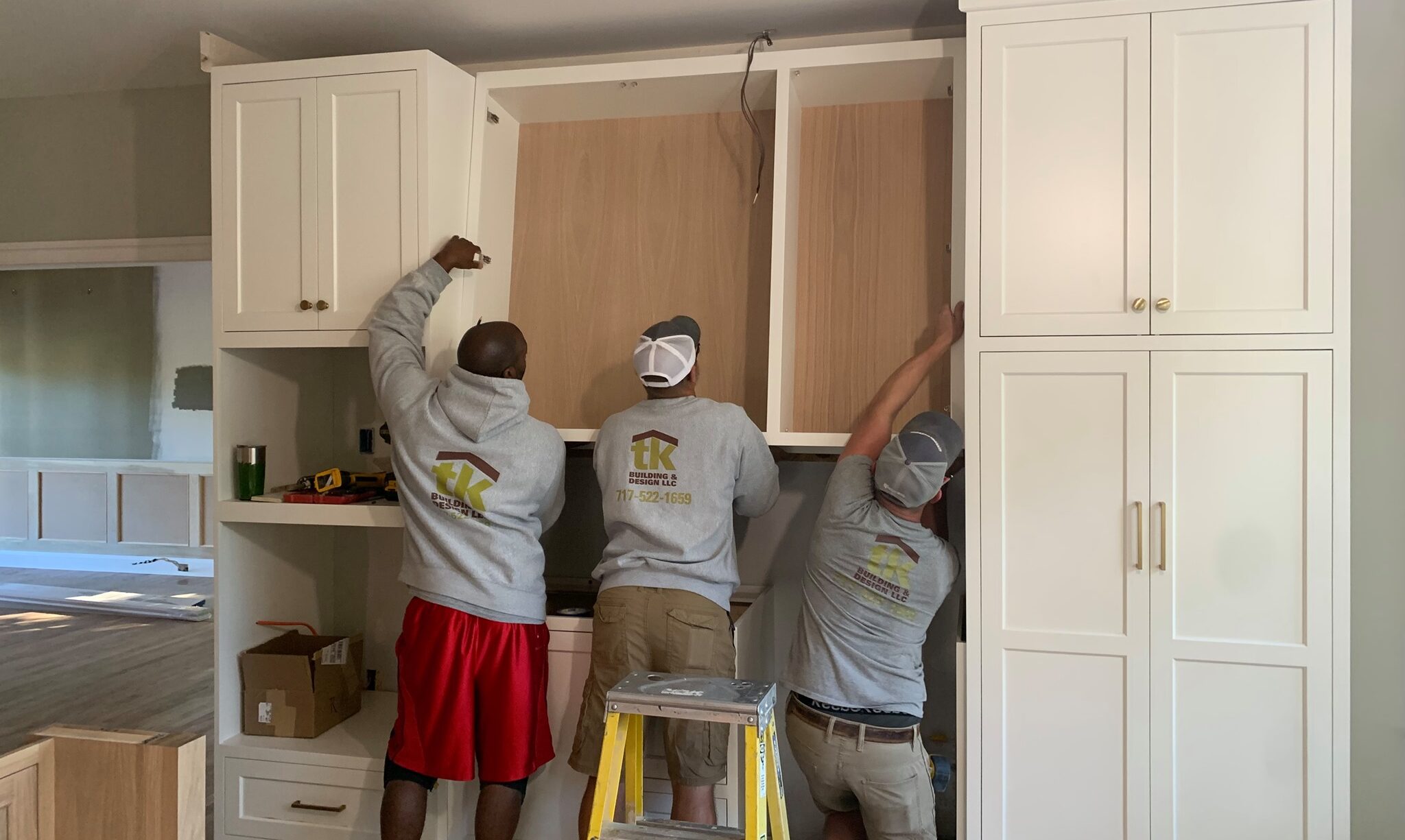 Project Management
Our project managers handle all of the logistical aspects of a project, including scheduling subcontractors, ordering materials, and coordinating our schedule with our clients' busy lives to avoid disruptions as much as possible. You can rest easy knowing that everything is taken care of and we are only a phone call or email away to answer all your questions.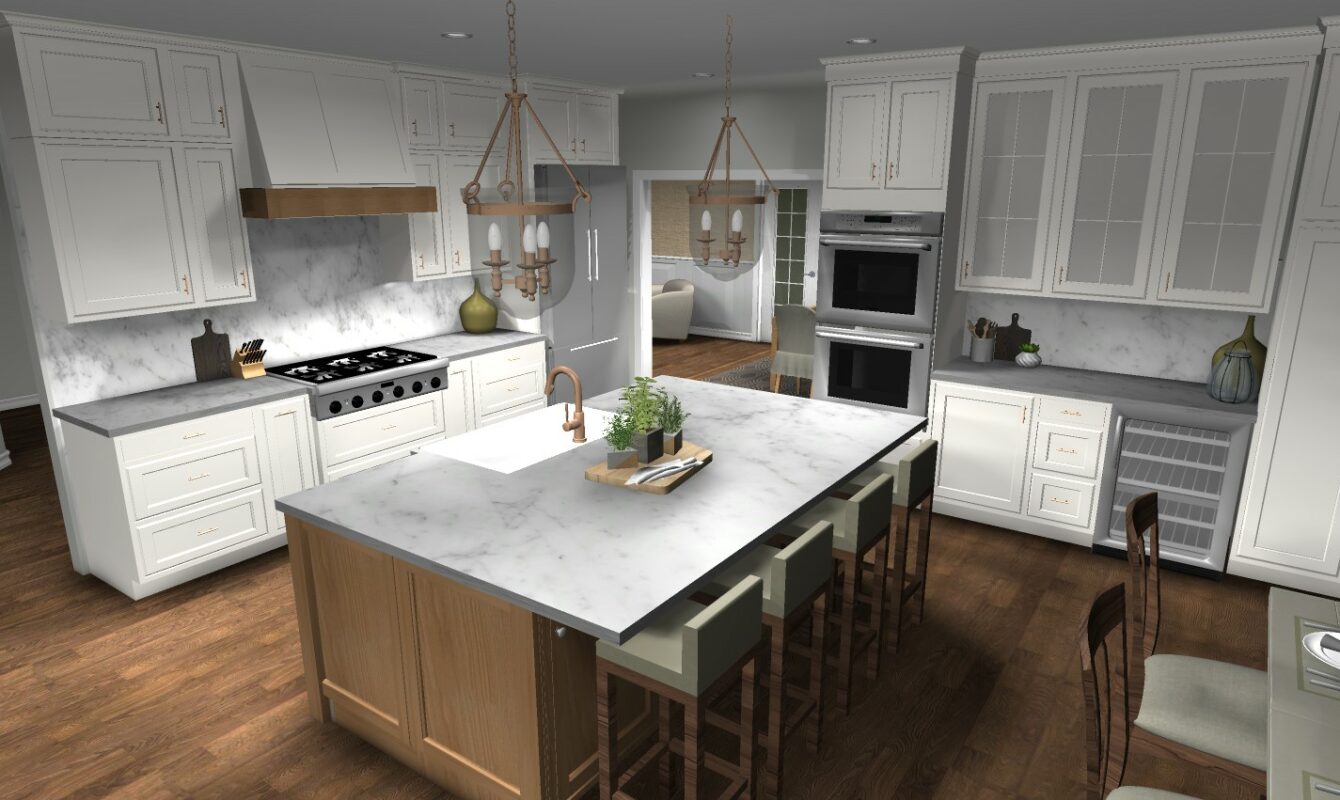 3D Rendering
We understand it can be difficult to visualize how everything will look together by only seeing samples of each product and finish. We're able to provide realistic 3D renderings that can take you inside and walk you around your project, so you can feel confident that the finished product will match the vision in your mind.